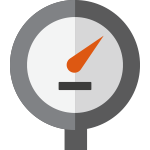 How to monitor and evaluate your progress
Monitoring and evaluation is pupil-led, an ongoing process and should inform your project work.
Your methods of monitoring will depend on the targets and measurement criteria set out in your Action Plan, as well as the age and ability of pupils, staff and helpers. You may wish to consider the following forms of monitoring:
Meter readings to show the effects of energy/water-saving activities.
Litter/waste audits to show the effects of litter/recycling initiatives.
Calculating financial savings from bills to show the effects of energy/water-saving initiatives (where meters are not accessible)
Gaining perceptions of the changes that have taken place from pupils, staff, residents, local community. Carrying out this type of measuring complements whole school involvement.
Before, during and after photographs as visual evidence to support your Green Flag application/assessment
Listing evidence of wildlife/species to show the effects of school grounds development.
Report on and save your findings to make sure the rest of the school is aware of the progress being made and so that you have the evidence you need to pass your Green Flag assessment.
Encourage pupils to undertake the monitoring wherever possible to help foster a greater sense of ownership towards the project.