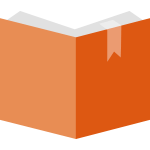 Enriching the school curriculum
Your Eco-Schools projects are an opportunity to enrich the school curriculum with real-world, practical learning and life-skills.
In carrying out the Eco-Schools programme, you will be able to see lots of simple opportunities to bring the curriculum to life through real-world activities and projects.
The Environmental Review and monitoring and evaluation steps are great ways to develop numeracy and scientific inquiry skills, but also communication skills through activities such as interviews and questionnaires.
The Eco-Schools programme gives you the chance to take learning out of the classroom. For example, a project within the biodiversity topic could include establishing a wildlife area within your school grounds. Science lessons could then move outdoors to carry out bug surveys or wildlife counts.
As part of the informing and involving step, your Eco-Committee will be able to use and develop their factual writing skills, eg when writing newsletter articles, taking minutes of meetings or writing the Action Plan.