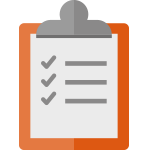 How to do an Environmental Review
You are free to design your environmental review process or follow one of our templates. It must cover all nine topics.
The Environmental Review must be led by the Eco-Committee and include all nine Eco-Schools topics. Some areas may need support from an adult.
It is up to a school whether they wish to design their own Environmental Review or download a review template from our tools and resources.
An Environmental Review should include a series of simple questions. Simple yes/no answers to each question may provide sufficient information but you may wish to use the Environmental Review to gain a greater understanding of the issues facing the school or include recommendations for action.
There are many opportunities to link this activity with the curriculum, particularly with maths, science and IT. Measuring, recording, estimating, displaying data, etc. can all be developed to meet national educational targets, as well as contributing to Eco-Schools.