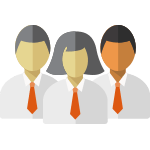 The role of the Eco-Committee
Your Eco-Committee is the heartbeat of Eco-Schools action and learning.
The Eco-Committee is tasked with:
Ensuring that the whole school is aware of the Eco-Schools programme;
Taking the lead in carrying out the Environmental Review;
Ensuring that everyone in the school community is represented in the decision-making process (as far as possible);
Providing a link between pupils, teachers, senior management team, governors and the whole school community;
Taking the lead in delivering the Eco-Schools Action Plan.
The size of the Eco-Committee and where and how often it will meet is decided by each school, although we recommend that the team meets at least every half-term (roughly eight weeks).