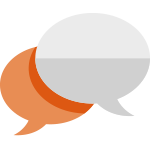 How to create an Eco-Code
The creation of an Eco-Code is a creative and collaborative process.
An interesting element of the Eco-Code process is that it gives children a chance to reflect on our shared environmental challenges.
The environmental, social and development issues that children will learn about as they grow up can seem daunting and, occasionally, scary. Help them to explore where responsibility for addressing the challenges we face lies. Is it with the individuals, businesses, governments, charities, or all of these mixed together? Help them to think about what responsibilities schools have, especially their school, as this will guide them towards the themes their Eco-Code might cover.
There is no set format for an Eco-Code, so work with other teachers and the whole school community to decide on a format. Remember, your Eco-Code will be displayed in every classroom and it is something that you want the whole school to feel committed to. This is why it is so important to develop it collaboratively, so that everyone is engaged.
Once you have an Eco-Code, you do not need to stick with it forever. Think about refreshing it every few years, so more pupils get the chance to think deeply about the environment and their role in protecting it.